About Fairway Insurance Agency, LLC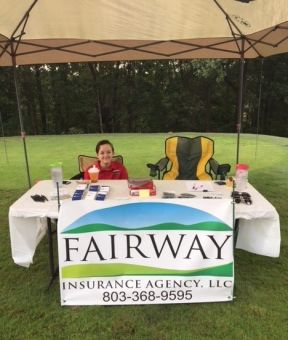 Michael Mahla started his career in Insurance in 1990 at Windsor Group Insurance in Tampa, FL.
He worked his way up from underwriting file room, claims adjuster, and eventually territory sales manager, handling a four-state region. While there working full-time during the week, Michael took full advantage of the tuition reimbursement available and attended St Leo University on weekends, getting his BA in Psychology. He continued his work with the independent agents over the next 15 years for two different companies, mainly as Regional Marketing/Sales Manager. Deciding recently that he wanted to take all that experience and knowledge and put it to good use, he opened Fairway Insurance Agency, LLC at the end of 2017. Michael is a proud father of two teenagers and he and his wife are active in their church (St Philip Neri Catholic Church) as well as taking part in all that their town of Tega Cay has to offer. They have lived here since 2006 and love the area and the people. Michael is an avid golfer (hence Fairway Insurance) and loves to watch and play most sports.
Why do business with Fairway Insurance Agency, LLC?
Unlike a captive, or direct insurance company who only offers their own proprietary products, our agency is 100% independent of any one company. Many insurance consumers don't fully understand just how important that really is.
When it comes to something as important as insurance, it's imperative that you work with an agency who has an in-depth knowledge of multiple insurance products, companies, and guidelines — not just one.
At the end of the day, what separates one agent from another, is their ability to proactively service their policy holders, and their knowledge of the insurance industry, products, and different situations that may present themselves to their clients.
Independent Agent Vs. The Rest
Here is a quick comparison of the differences between an independent agency like us, and the various other types of companies that are out there: